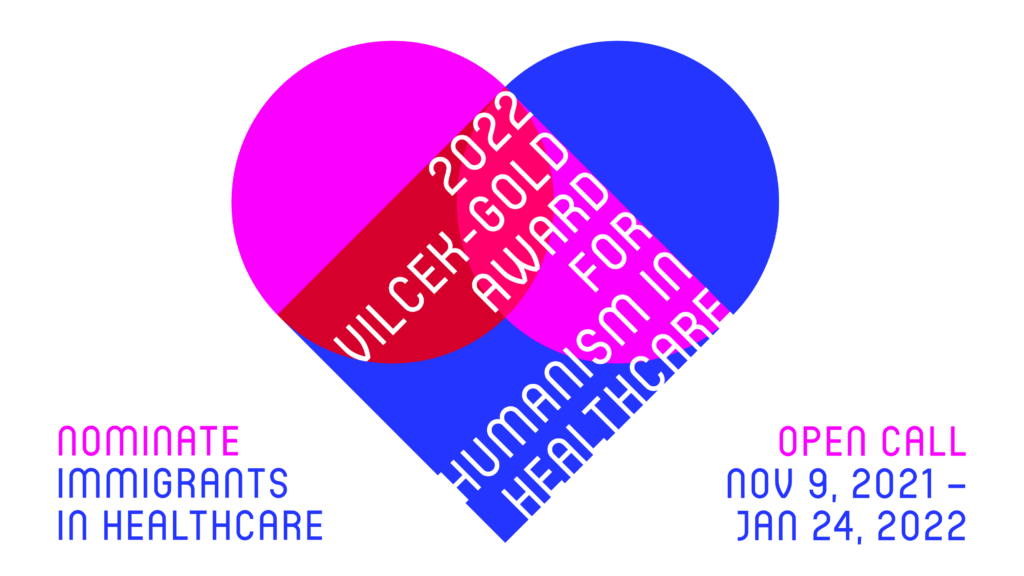 Thank you for your interest in nominating someone for the 2022 Vilcek-Gold Award for Humanism in Healthcare, a joint program organized by the Gold Foundation and the Vilcek Foundation.
The nomination period for the 2022 Vilcek-Gold Award is open from November 9, 2021 through January 24, 2022, at 5:00 p.m. EST.
Please be cautious when working on your submission as any in-progress work will not be saved upon refreshing the page. You may experience a delay after clicking the Submit button—please wait up to 3 minutes for the submission page to load. You will receive a confirmation email upon your successful submission for your records.
For questions regarding your nomination submission, please contact Stacy Morris at smorris@gold-foundation.org. For questions regarding the immigration requirement, please contact Julia Lo at julia.lo@vilcek.org.