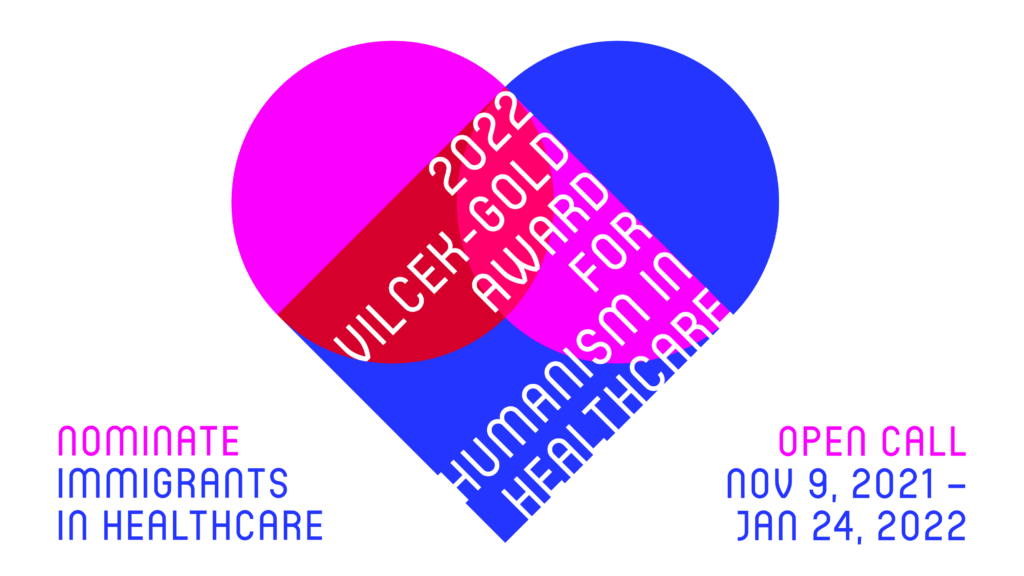 Thank you for your interest in nominating someone for the Vilcek-Gold Award for Humanism in Healthcare, a joint program organized by the Gold Foundation and the Vilcek Foundation.
The nomination period for the 2022 Vilcek-Gold Award is now closed.
For updates, including when the nomination period for the 2023 award opens, please sign up for our News & Notes newsletter.
For questions regarding the nomination submission, please contact Stacy Morris at smorris@gold-foundation.org.