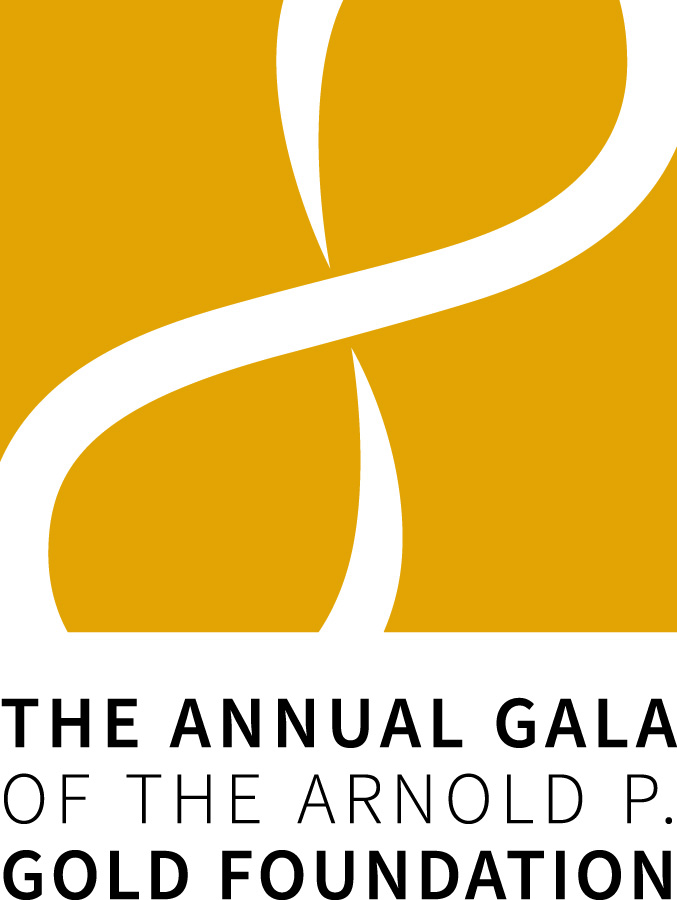 The Arnold P. Gold Foundation this spring will recognize four visionary leaders who embody the ideal of placing human interests, values and dignity at the core of healthcare with its 2020 National Humanism in Medicine Medal. This year's recipients are: renowned physician-author and co-founder of the Bellevue Literary Review Dr. Danielle Ofri; extraordinary international activist, philanthropist, and founder of Nurses with Global Impact, Inc., Deb O'Hara-Rusckowski; global business and healthcare leader and visionary Chairman, President and CEO of Quest Diagnostics Steve Rusckowski; and cardiologist, geneticist, world leader in medical research, and bestselling author on the future of medicine Dr. Eric Topol.
The four honorees will be presented with their awards at the Gold Foundation's Golden Thread Gala, Tuesday, June 9, 2020, at the Ziegfeld Ballroom in New York City. This special annual event is an opportunity for the Gold Foundation and its supporters to celebrate humanism in healthcare. The gala brings together leaders in medical and nursing education, hospitals and health systems, and global healthcare companies, as well as Gold Humanism Honor Society members, Gold grantees and awardees, and passionate supporters of humanism in healthcare.
Danielle Ofri, MD, PhD, is one of the foremost voices in the medical world today, speaking passionately about the doctor-patient relationship and bringing humanity back to healthcare. She has been a practicing physician at Bellevue Hospital for more than two decades and is a clinical professor of medicine at NYU School of Medicine. She is a founder and the Editor-in-Chief of the Bellevue Literary Review, the first literary journal ever to arise from a medical setting.
A longtime ally of the Gold Foundation's mission of humanism in healthcare, Dr. Ofri writes regularly for The New York Times, the Lancet, the New England Journal of Medicine, and Slate Magazine about medicine and the doctor-patient relationship. Her writings have been selected twice for Best American Essays and also for Best American Science Writing. She is the recipient of the McGovern Award from the American Medical Writers Association for "preeminent contributions to medical communication."
Dr. Ofri is the author of six books about life in medicine, including the critically acclaimed What Doctors Feel: How Emotions Affect the Practice of Medicine. Her newest book—When We Do Harm: A Doctor Confronts Medical Error— will be available in April.
Deb O'Hara-Rusckowski, RN, MBA, MTS, is an extraordinary advocate for humanism in healthcare, with deep experience working on urgent health-related issues in America and around the globe. A critical care nurse by training, she spent more than 30 years in healthcare and the private sector. She devotes her time now to nonprofit organizations and philanthropy, combining her passion for healthcare, business skills and faith. She is a Delegate for the Order of Malta's Mission at the United Nations, focused on human trafficking and the global refugee crisis, and recently founded Global Strategic Operatives for the Eradication of Human Trafficking. Mrs. O'Hara-Rusckowski founded Nurses With Global Impact, Inc. as a resource for nurses and to recognize those doing extraordinary work around the globe. Nurses with Global Impact, Inc., holds the annual International Nurses Day at the United Nations, which honors exemplary nurses; the Gold Foundation is an active supporter of the event.
Mrs. O'Hara-Rusckowski has been an invaluable member of the Gold Foundation Board of Trustees, bringing her insights on nursing to help broaden the foundation's scope. She is also an active member on several other nonprofit boards, including RAD-AID International, the World Youth Alliance, Malteser International, and the National Catholic Bioethics Center.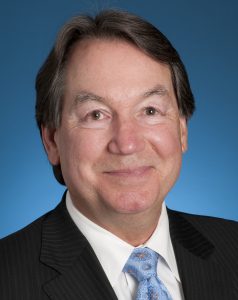 Steve Rusckowski, MS, is a visionary business leader who has brought humanistic practices to the Fortune 500 company he heads. As Chairman, President and Chief Executive Officer of Quest Diagnostics, Mr. Rusckowski leads with the mission of "Empowering better health with diagnostic insights."
Quest Diagnostics has adapted the Gold Foundation's Tell Me More® program into its Employee Excellence™ Program to encourage a stronger connection between its staff and its patient customers. This milestone marked the first time a healthcare corporation utilized the Tell Me More® program, which was originally designed to allow patients to easily share details of their lives with hospital staff, and thus encourage connections beyond roles and diagnoses.
Mr. Rusckowski's far-reaching vision sparked the creation in 2017 of the Gold Corporate Council, a collection of leading healthcare companies that have committed to adopting humanistic policies and procedures within their own organizations and to partnering with the Gold Foundation to impact change across the broader healthcare community. Quest Diagnostics is a member of the Gold Corporate Council, along with BD, CVS Health, Henry Schein, Inc., IBM Watson Health, and Medtronic.
Prior to joining Quest Diagnostics, Mr. Rusckowski was CEO of Philips Healthcare. Mr. Rusckowski is a former member of the Board of Directors of Xerox, a global business services, technology and document management company, and Covidien, a global healthcare product company, and a current Director of Project Hope, a global health education and humanitarian assistance organization.
Eric Topol, MD, is a world-renowned cardiologist, researcher and futurist visionary who holds an immense appreciation and understanding of humanistic values. He is the Founder and Director of the Scripps Research Translational Institute and Professor, Molecular Medicine, and Executive Vice-President of Scripps Research. As a researcher, he has published over 1,200 peer-reviewed articles, with more than 270,000 citations, and is one of the top 10 most cited researchers in medicine. His principal scientific focus has been on the genomic and digital tools to individualize medicine. He has made major contributions to the understanding and treatment of cardiovascular diseases, including pioneering the use of anticoagulants and leading a landmark trial of thrombolytic therapy, which transformed the care of heart attacks.
Dr. Topol has published three bestselling books on the future of medicine: The Creative Destruction of Medicine and The Patient Will See You Now. His latest book, Deep Medicine: How Artificial Intelligence Can Make Healthcare Human Again, came out in 2019 and details the potential of AI to allow healthcare professionals more time to connect with patients and ensure humanistic care.
Dr. Topol has been awarded multiple significant NIH grants, including a $207 million grant to lead a significant part of the Precision Medicine (All of Us) Initiative. Prior to coming to Scripps, he led the Cleveland Clinic to become the premiere center for heart care and was the founder of a new medical school there, the Cleveland Clinic Lerner College of Medicine of Case Western Reserve University. He is the Editor-in-Chief of Medscape and has been voted the most influential physician leader in the United States in a national poll conducted by Modern Healthcare.
The Gold Foundation is a community that cares, and we will be continuously monitoring the situation with COVID-19. Visit our main gala page for full event details and any updates. Please know that your support of our critical mission is more important than ever before and is deeply appreciated.
Click here to reserve your tickets or sponsorship to join us in celebrating these leaders' remarkable contributions at our 2020 gala. Enjoy highlights from the 2019 Golden Thread Gala in our photo gallery and collection of remarks, videos, and more.