Find more details on the main 2021 Gold Gala page.
Reserve your sponsorship or tickets.
The Arnold P. Gold Foundation is delighted to announce that it will be awarding its National Humanism in Medicine Medal to extraordinary leaders at its 2021 Gala:
Dr. Anthony Fauci, Director of the National Institute of Allergy and Infectious Diseases and Chief Medical Advisor to President Biden, for his half-century of service and his courageous, empathic, and scientifically rigorous efforts in helping a divided nation combat the global COVID-19 pandemic.
Dr. Wayne Riley, 17th President of SUNY Downstate Health Sciences University and Chair of the Board of Trustees of the New York Academy of Medicine, for his exceptional and steadying leadership as the COVID-19 pandemic struck New York City and his unrelenting advocacy for health equity and anti-racism in medicine. He is a Gold Humanism Honor Society member and a Trustee and Secretary of the Gold Foundation.
Dr. Eric Topol, renowned molecular cardiologist, researcher, and futurist visionary, for his trusted voice blending top-tier science and the essential human connection in bestselling books and myriad platforms, throughout his career and especially during the COVID-19 crisis.
Hundreds of compassionate healthcare professionals for their care and courage during the COVID-19 crisis.
All three leaders will be accepting the medal at the Gold Foundation's Annual Gala on June 10, 2021, a virtual gathering of the Gold community of clinicians, students, healthcare leaders, patients, deans, CEOs, and supporters of the human connection in healthcare.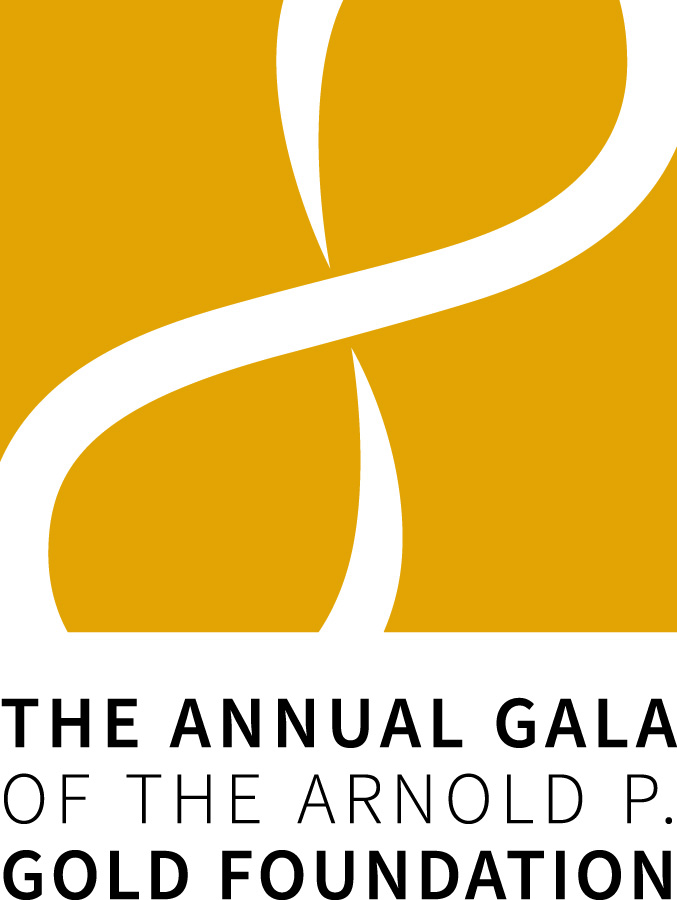 The 2021 Gala will also honor hundreds of healthcare professionals selected by their institutions. Dr. Fauci will accept his medal on behalf of them and all U.S. healthcare team members for their immense contributions during the COVID-19 crisis.
"We are thrilled to honor these three national leaders, all of whom have been beacons of trust, scientific excellence, and compassion in the COVID-19 pandemic, and through them, recognize the great contributions to America of all healthcare professionals on the front lines," said Richard C. Sheerr, Chairman of the Gold Foundation Board of Trustees.
Three more medals announced in 2020, months before the pandemic canceled that year's gala plans, will be given next year: Dr. Danielle Ofri, celebrated physician-author and Bellevue Literary Review Founding Editor in Chief; Quest Diagnostics Chairman, President and CEO and visionary business leader Steve Rusckowski; and nursing leader, philanthropist, and fierce advocate against human trafficking Deb Rusckowski will be receiving their National Humanism in Medicine Medals in 2022.
About Anthony Fauci, MD
"Throughout the decades of his service to the American people, Dr. Fauci has represented the very best of what humanism in medicine is all about," said Dr. Richard I. Levin, President and CEO of the Gold Foundation. "No matter the depths of the public health crises, he has combined both the rigor and excellence of a disciplined physician-scientist with the compassion, bravery, and common decency so essential in helping a nation heal."
Dr. Fauci was appointed Director of the National Institute of Allergy and Infectious Diseases at the U.S. National Institutes of Health in 1984. He oversees an extensive portfolio of research to prevent, diagnose, and treat infectious diseases, including HIV/AIDS, tuberculosis, malaria, and those caused by coronaviruses, such as severe acute respiratory syndrome (SARS), Middle East respiratory syndrome (MERS), and COVID-19.  He has advised seven presidents on domestic and global health issues.
Dr. Fauci also is the longtime chief of the Laboratory of Immunoregulation. He helped pioneer the field of human immunoregulation by making important basic scientific observations that underpin the current understanding of the regulation of the human immune response.
He was one of the principal architects of the President's Emergency Plan for AIDS Relief (PEPFAR), a program that has saved millions of lives throughout the developing world. Dr. Fauci has made seminal contributions to the understanding of HIV. Further, he has been instrumental in developing treatments that enable people with HIV to live long and active lives.
Dr. Fauci is the recipient of numerous honors, including the Presidential Medal of Freedom, the highest honor given to a civilian by the President of the United States, and 45 honorary degrees.
Throughout the COVID-19 crisis, Dr. Fauci has taken a fearless stance for science and understanding in a deeply divided nation. Despite great turmoil, he has remained a steady, compassionate, and intelligent voice for commonsense measures the average person can do to protect themselves and the community as well as for highest scientific standards in the development of effective treatments and vaccines.
About Wayne Riley, MD, MPH, MBA
"Throughout his inestimable career, Dr. Riley has galvanized physicians, students, and healthcare professionals, as the President of SUNY Downstate, as the Chair of the New York Academy of Medicine, as past President of the American College of Physicians, and as past President and CEO of Meharry Medical College," said Dr. Levin. "His courage and conviction epitomize humanism in medicine. As a Gold Trustee and national leader, he has brought both exceptional medical and business expertise and heartfelt testimony that have bent organizational and personal trajectories toward health equity and social justice."
Dr. Riley leads the only academic medical center in Brooklyn, New York, a borough of more than 2.5 million people. SUNY Downstate includes the University Hospital of Brooklyn, College of Medicine, College of Nursing, College of Health Related Professions, a School of Graduate Studies, a School of Public Health, and a multifaceted biotechnology initiative. Dr. Riley is also Professor of Medicine, College of Medicine and Professor of Health Policy & Management, School of Public Health.
In 2020, he was named the Chairman of the New York Academy of Medicine, the first African American to lead the Board of Trustees in the institution's 173-year history. As a Board member, Dr. Riley significantly impacted the academy's strategic plans, including its new Action Agenda for Health Equity, and helped guide the institution to respond with vigor to the public health crisis of COVID-19 and social justice issues. Also in 2020, he was appointed to the Medicare Payment Advisory Commission (MedPAC), which is a nonpartisan Congressional agency that provides the U.S. Congress with analysis and policy advice on the Medicare program.
Dr. Riley previously served as the 10th president, Chief Executive Officer and Professor of Medicine at Meharry Medical College, the nation's largest, private, independent, historically black academic health center dedicated to educating health professionals.
About Eric Topol, MD
"For decades, Dr. Topol has been a powerful voice of cutting-edge science, illuminating the technology of the future while never forgetting the importance of the human connection," said Dr. Levin. "His discoveries and advice equally are now embedded in the culture of medicine and can be found both in the most esteemed medical journals and in modern media, podcasts and Twitter, where he unflinchingly reinforces science and humanism."
Dr. Topol is Founder and Director of the Scripps Research Translational Institute and Professor of Molecular Medicine and Executive Vice-President of Scripps Research. He is one of the top 10 most cited researchers in medicine. His principal scientific focus has been on the genomic and digital tools to individualize medicine. He has made major contributions to the understanding and treatment of cardiovascular diseases, including pioneering the use of anticoagulants and leading a landmark trial of thrombolytic therapy, which transformed the care of heart attacks.
Dr. Topol has published three bestselling books on the future of medicine: The Creative Destruction of Medicine, The Patient Will See You Now, and his latest book, Deep Medicine: How Artificial Intelligence Can Make Healthcare Human Again.
Prior to his tenure at Scripps, Dr. Topol led the Cleveland Clinic to become the premiere center for heart care and was the founder of a new medical school there, the Cleveland Clinic Lerner College of Medicine of Case Western Reserve University. He is the Editor-in-Chief of Medscape and has been voted the most influential physician leader in the United States in a national poll conducted by Modern Healthcare. He also hosts a podcast with Dr. Abraham Verghese on the impact of AI on medicine, called "Medicine and the Machine." He is active on Twitter @erictopol with 368K followers.
Learn more details, including sponsorship information, on the main 2021 Gala page.
Reserve your sponsorship or tickets.