The Arnold P. Gold Foundation's Chairman's Council was established in 2017 as a way to honor retiring Board Members as Trustee Emeriti. The Chairman's Council allows members to continue their commitment to the foundation's mission and serves as a means of an ongoing relationship.
Geraldine Bednash, PhD, RN, FAAN
Board member 2014-2018
Geraldine Bednash was executive director and CEO of the American Association of Colleges of Nursing and headed legislative and regulatory advocacy programs as director of government affairs. She serves on the Board of Stewardship Trustees for Common Spirit Health, the nation's largest Catholic health system. She is also a Visiting Professor at the Australian Catholic University and the University of Vermont College of Nursing and Health Sciences.
Joshua E. Hyman, MD
Board Member 2009-2017
Joshua Hyman, MD is Associate Professor of Orthopedic Surgery at Columbia University College of Physicians & Surgeons and Assistant Attending at New York-Presbyterian Hospital/Columbia University Medical Center. He serves as Director of the Pediatric Orthopaedic Trauma Service and Medical School Program Director for the Department of Orthopaedic Surgery.
Marsha Levine, PhD
Board member 2007-2018
Marsha Levine, PhD has extensive experience in classroom and clinical teaching and has developed education policy at the US Department of Education, the American Enterprise Institute, the American Federation of Teachers, George Washington University, and NCATE – the national body for accrediting schools of teacher education.  She holds degrees from Barnard College, Columbia University Teachers College and the University of Maryland.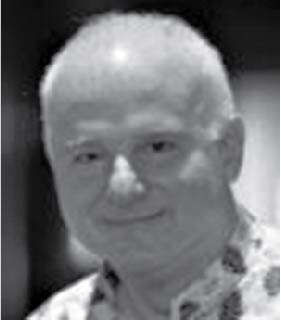 Michael Sonnenfeldt
Board Member 2002-2017
Michael W. Sonnenfeldt is the Founder of TIGER 21 and Chairman of Carmanah Technologies Corp. Through his private investment company, MUUS & Company, Mr. Sonnenfeldt has holdings in solar, battery, and other technologies related to alternative energy infrastructure applications. From 1991 to 1998, Mr. Sonnenfeldt founded and led Emmes & Company.