National Solidarity Day for Compassionate Patient Care was developed by the Gold Humanism Honor Society (GHHS) and The Arnold P. Gold Foundation in 2011 to promote compassionate, patient-centered care. The purpose of the day was to encourage medical schools, patient care institutions, and healthcare organizations around the country to show their support by planning events that celebrate the special relationship between patients and healthcare providers.
Solidarity Day has since been officially recognized by the Senate and expanded into Solidarity Week, a five-day period of celebration, reflection, and connection between patients, caregivers, and the healthcare community as a whole. The events of Solidarity Week are designed to strengthen the critical bond that exists between people who are patients and people who care for them.
By increasing the engagement of patients and those people providing their healthcare, GHHS strives to enhance patient and staff satisfaction and to improve healthcare outcomes.  More information on GHHS and the Gold Foundation can be found here.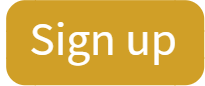 In recent years, Solidarity Week has focused on our Tell Me More® program as the official Solidarity Week project. This year, we are offering a wide variety of options. If your chapter or organization would like to implement Tell Me More, you can still request materials in digital form when you sign up to participate.
We are encouraging you to use your creativity to bring the spirit of Solidarity Week into your care-giving communities. As as jumping-off point, here are a few Solidarity Week ideas from previous years that might provide inspiration for your 2018 activities:
Members of the GHHS chapter at George Washington University School of Medicine set up a booth in the hospital lobby inviting students, residents, attending physicians, and staff to share their experiences of compassionate care. These written descriptions were then displayed in the lobby to represent humanism in action.
Faculty, residents, and students at the University of Colorado School of Medicine personally recognized 1-2 of their colleagues in the form of a verbal exchange or written note for their hard work, compassion, or humanistic care.
Patients at Columbia University College of Physicians and Surgeons were invited to speak on a panel to discuss their positive and negative experiences with the medical field. The goal of this discussion was for humanistic physicians to recognize the negative occurrences and enhance their ability to replicate the positive ones.
Further information on even more projects from previous Solidarity Weeks can be found here. The overarching aim of these projects is to support the goal of advancing humanism in healthcare. Solidarity Week projects typically support this goal by strengthening caregiver-patient relationships, giving patients a platform to voice their experiences, and renewing the healthcare community's commitment and passion for patient-centered, compassionate care.
When your GHHS chapter, medical institution, or other organization decides on its activities for Solidarity Week 2018, please let us know. To share your plans and order Solidarity Week stickers,  sign up using  this form.