At 10pm almost every day we post from our Facebook page about different issues related to humanism in medicine. Here are the articles that most resonated with our Facebook followers in 2014:
5.  For the young doctor about to burn out by Richard Gunderman on TheAtlantic.com  (over 5,500 views from our Facebook page)
"Professional burnout is the sum total of hundreds and thousands of tiny betrayals of purpose, each one so minute that it hardly attracts notice."
4.  The physical exam as refuge by Danielle Ofri on the NY Times blog (over 6,700 views from our Facebook page)
"The physical exam is one of the unique characteristics of the doctor-patient encounter; a visit to a doctor doesn't seem the same without one. Yet, increasingly, there's less and less of it."
3.  Practicing narrative medicine by Samyukta Mullangi on the Scientific American blog (over 10,000 views from our Facebook page)
"The clarity and cohesiveness of a standard history of present illness was beautiful in its straightforward logic, but it forced me to template the lives of patients in a bland summative formulation."
2.  Confessions of a burnt-out physician by a anonymous author on KevinMD.com (over 33,500 views from our Facebook page)
"The physical and emotional work of completing a visit every 15 minutes repeatedly refreshing my smile before I burst into the next room began to make me feel like a machine.  As a robot in the factory of medicine, the demands of my job pulled at my greatest skills of empathy and compassion, two of the character traits that made me most suited for primary care. "
1.  I never understood the loss of empathy during medical training. Until now. by an anonymous author on KevinMD.com  (over 40,000 views from our Facebook page)
"I fantasize daily about leaving medicine for the endless sky back home. I miss the person that I was so very much. But I'm still here. And I hold onto my faded dreams in my little hands. Why?"
It is disheartening to see that the majority of these articles are in some way related to doctors' dissatisfaction with the profession, but it is unfortunately not surprising.  In a recent study of more than 5,000 physicians, 9 out of 10 respondents were unwilling to recommend health care as a career. The Gold Foundation wishes to play a unique and distinct role in helping today's 800,000 practicing physicians reconnect to those aspects of caring that initially made them want to enter medicine.  We are convening a national Task Force of practicing physicians to help us determine how we can best support doctors in their efforts to enhance health and maintain their humanism in the current healthcare environment.
Check out Our Top 11 Blog Posts of 2014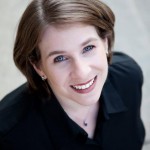 This post was written by Brandy King, Head of Information Services at The Arnold P. Gold Foundation Research Institute