by Perry Dinardo

For years, Dr. Grace Dammann dedicated herself to caring for others. As a physician, she co-founded the HIV/AIDS unit to care for patients at Laguna Honda Hospital in San Francisco. In 2008, her life changed forever when another driver crashed head-on into her car as she drove across the Golden Gate Bridge. Though her daughter and the family dog, both in the car, had no lasting injuries, Grace's injuries were so extensive that many thought she would not survive.
In the aftermath of this catastrophic accident, Grace spent seven weeks in a coma, underwent surgery after surgery and spent an entire year in rehab hospitals. Miraculously, despite her horrific injuries, Grace's cognitive abilities remained intact. Following her final discharge from the rehab hospital, Grace returned home to the Buddhist community Green Gulch Farm Zen Center about twenty miles north of San Francisco, where she lived with her longtime partner and their teenage daughter, Sabrina. Though Grace is euphoric as she finally returned home after this terrifying ordeal, the battle of recovery was far from over. In the documentary States of Grace, filmmakers Helen S. Cohen and Mark Lipman document the story of Grace and her family's struggle to adapt to their new reality.
States of Grace is a profoundly intimate and honest look at what it means to be both a caregiver and a recipient of care. Though she has cared for patients throughout her career, Grace suddenly finds herself dependent on the care of others. The film depicts a full spectrum of emotion, including the euphoria of Grace's family members and friends upon her long-awaited release from the hospital, Grace's frustration as she comes to terms with her new dependency on others, and her feelings of grief and despair as she struggles to regain some of the autonomy she has lost, including the ability to feed, dress, and toilet herself.
While Grace's experience is at the heart of the film, the emotions of her family members are equally present, which adds another layer of emotional complexity and honesty. Grace's partner, Nancy ("Fu") Schroeder, feels understandably overwhelmed as she tries to care for both Grace and Sabrina, who was born with cerebral palsy. Fu's struggle highlights the impact that Grace's accident has had on the entire family.
Finally, after four arduous years of recovery, Grace is able to return to practicing medicine one day a week at Laguna Honda Hospital, where she now runs a pain treatment clinic. Her unwavering determination and her dedication to practicing medicine in the face of such a catastrophic, life-altering series of events, as well as her evident care for her patients, are incredibly inspiring. While the details of her story are specific, the documentary's themes of resilience and courage in the face of tragedy are universal.
Since the film's completion in 2014, States of Grace has been screened at conferences, film festivals, theaters, universities and medical centers across the country and the globe.
Filmmakers Helen S. Cohen and Mark Lipman hope to continue to share both the emotional experience of the film and its educational implications for all types of audiences, with a special focus on healthcare providers. As they write on the film's website, "[Our hope is that Grace's] story and the many lessons embedded within it will have a profound effect on audiences and will prove to be a far-reaching educational resource."
Organizations can purchase the educational DVD or arrange a screening at their institition at http://statesofgracefilm.com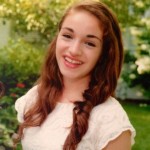 Perry Dinardo is a 2014 graduate of Duke University, an employee at Boston Children's Hospital and a Research Intern at The Arnold P. Gold Foundation Research Institute.  She plans to attend medical school in the future and is excited to contribute to the Gold Foundation's work.