Review by Perry Dinardo
True to the title, the stories in What's Left Out are about the interstitial spaces of healthcare. While a few of the stories take place inside the hospital, the majority are about the emotional toll of dealing with illness and death in everyday life, after leaving the hospital. Dr. Baruch understands that in the wake of such stress, something as simple as finding one's way out of a hospital parking garage can become a harrowing journey. In the space of a few pages, Baruch is able to create a new universe filled with incredible depth of feeling.
In his prologue, Baruch writes that the placing of his stories within "unfamiliar and unsettling moral universes" is purposeful. Dr. Baruch is an experienced emergency medicine physician, and while these stories are fictional and do not directly reflect his own experience with patients, his stories have an undeniable ring of truth.
His characters make difficult and painful choices, such as the story of the patient in the Emergency Department who is determined to return to her abusive boyfriend's home to retrieve her beloved dog. A darkly humorous story about a town's residents protesting against murderous telephone poles seems bizarre until you consider our society's eagerness to blame others for our own mistakes. A fiercely independent elderly woman who continues to push the boundaries of her physical limitations is heartbreaking only because many people in real life are never granted the environmental adaptations that her caregivers eventually provide. From literal lab rats who fight and die for love and fame, to a haunted alcoholic judge, to a disgraced homeless researcher, the characters Baruch sketches are haunting and memorable, and more complex than ought to be possible within such a short frame.
The stories in What's Left Out are often heartbreaking and strange, with layers of detail that make each one well worth a second read. Each of Baruch's stories is like a little biopsy of humanity and our shared experiences of suffering, loss and uncertainty.
Read a Q & A with author Jay Baruch, MD.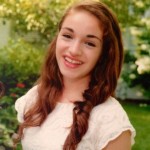 Perry Dinardo is a 2014 graduate of Duke University, an employee at Boston Children's Hospital and a Research Intern at The Arnold P. Gold Foundation Research Institute.  She plans to attend medical school in the future and is excited to contribute to the Gold Foundation's work.