How do nursing students develop professional identity and become caring, humanistic nurses? How do their learning experiences inside the classroom and beyond help to shape this identity? We have recruited four nursing students to answer one question a month for an ongoing series. See their answers so far.
Michelle DeGerolamo is a second-year nursing student at the University of Pittsburgh. Prior to her undergrad, she fell in love with the career of nursing due to its focus on patient-centered care and it's ability to make a difference for patients during their healing process. Her experience in UPMC Presbyterian this year on the Heart and Lung Transplant Unit has only reinforced her initial belief that she has chosen the correct occupation. Michelle plans to continue her education in order to become a Nurse Practitioner, specializing in the Neonatal field. She is excited for her opportunity to spread her love for the career and share a common medical community with other bloggers!
David Barrera Jr. is a first-year nursing student at The University of Texas-Pan American. He holds a B.S. in Biology with a minor in chemistry from The University of Texas-Pan American. Prior to enrolling in nursing school, David was an Anatomy and Physiology teacher at Palmview High School for 2 years. David has always been drawn to the health care arena and is looking forward to the nursing profession to help advocate and teach those in need. He is committed to providing the best holistic, spiritual, and cultural care to each individual.
Elizabeth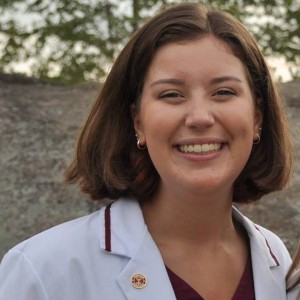 Hughes is a third-year nursing student currently working on earning her undergraduate degree from Ramapo College of New Jersey. She is a lifetime Girl Scout, as well as a member of coeducational national service fraternity, Alpha Phi Omega. Shortly after deciding to become a nurse, Elizabeth's decision was cemented when a family member became ill and a special interest in blood disorders grew. With clinical rotations just beginning this semester at Ramapo, she is excited to share experiences and learn from others that partake in this opportunity.
L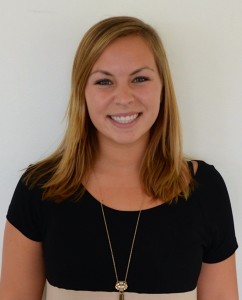 aura Shanahan is a first-year nursing student at the University of San Francisco. During high school she found interest in nursing when she volunteered on a Pediatric and Neonatal Intensive Care Unit in her local hospital. She has special interest in Pediatric health and hopes to someday work in a hospital as a nurse, and possibly pursue a Pediatric Nurse Practitioner degree. She is currently enjoying her college classes and is excited to learn more about nursing and to begin clinical rotations next fall.