Are you looking for information on the Nursing Ceremony (also called, by some nursing schools, the White Coat Ceremony)? View our Nursing Ceremony toolkit with many free resources, request free pins for your students, and learn more about the background of this iconic ritual that emphasizes the importance of humanism in patient care. 
Each month, our nursing student bloggers answer a question about their experience in learning to be caring, humanistic nurses.  This month's question was: "Why do you think it's important to have the White Coat Ceremony tradition extend to nurses?"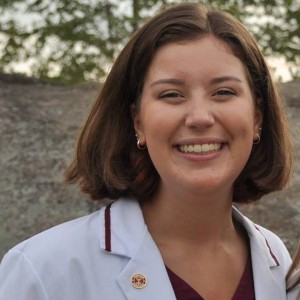 Liz Hughes, Ramapo College of New Jersey
The White Coat Ceremony sets a standard among healthcare professionals by verbalizing the goals of a clinical caretaker. Nurses have come to play such a large role in the clinical setting and I think that acknowledging them in this way, similarly to those in other health related fields, will prove to be an unforgettable experience. After starting clinical on my first day, I was reminded of this ceremony, knowing that my peers and I were just beginning to understand the true role of a nurse. We are becoming caregivers, teachers, and advocates, and this is just the start.
David Barrera Jr., University of Texas Pan American
The White Coat Ceremony's extension to nursing programs gives students a sense of honor and accomplishment, and a sense of being welcomed into this prestigious and rewarding profession. While a long-time nursing tradition was lost with the "cap," it's heartening to have a new rite of passage. The White Coat Ceremony honors the essential role nurses play in professional health care and recognizes their parity with their medical counterparts.
Michelle DeGerolamo, University of Pittsburgh
This summer, when I heard that the University of Pittsburgh Nursing School would be holding its first White Coat Ceremony, I felt deeply honored. Looking back in our nation's history, the career of nursing has always been focused around the ideology of patient-centered care. We are the promoters of patient's questions and concerns, we are professionals they become to know on a deep, trusting level, and we are the men and women advocating for them on a daily basis. The extension of the White Coat Ceremony to nurses symbolizes the recognition of our importance in the medical community.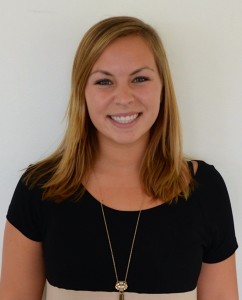 Laura Shanahan, University of San Francisco
Nurses practice and share almost all the same ideals as doctors and other medical professionals who already participate in White Coat Ceremonies. Extending the tradition of the ceremony to include nurses will result in a stronger sense of community among health professionals and a more equal recognition of roles. With the White Coat Ceremony comes a sense of pride in one's accomplishments and a feeling of responsibility in providing compassionate care to patients. I hope to see more institutions extend the honor of a White Coat Ceremony to their nursing students to act as a recognition and a reminder of their duties as a nurse.