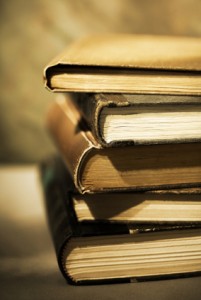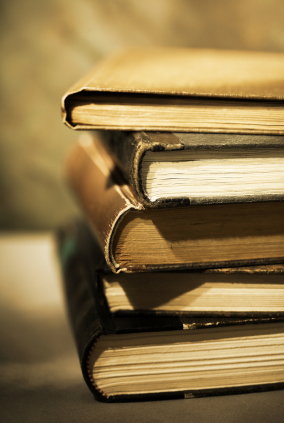 This post is part of our series of Research Roundups — a list of recently published studies on humanism in healthcare. If you would like to be notified each time a Research Roundup is published, send an email to bking@gold-foundation.org with the subject line "Subscribe RR".
Publications from Gold Foundation-Affiliated Authors
Coproduction of healthcare service
Batalden M, Batalden P, Margolis P, Seid M, Armstrong G, Opipari-Arrigan L, Hartung H.    BMJ Qual Saf. 2015 Sep 16.
Maren Batalden is an APGF Research Institute grantee
Efforts to ensure effective participation of patients in healthcare often resemble the efforts of manufacturers to engage consumers in designing and marketing products. However, unlike products, services are always 'coproduced'. This paper provides a partial history of the coproduction concept, presents a model of healthcare service coproduction and explores its application as a design principle in three healthcare service delivery innovations.
Wisdom in medicine: What helps physicians after a medical error?
Plews-Ogan M, May N, Owens J, Ardelt M, Shapiro J, Bell SK.    Acad Med. 2015 Sep 4.
Sigall Bell is a 2011 Gold Professor
The authors conducted semistructured interviews with 61 physicians who had made a serious medical error an average of 8 years ago. Investigators identified eight themes reflecting what helped physician wisdom exemplars cope positively: talking about it, disclosure and apology, forgiveness, a moral context, dealing with imperfection, learning/becoming an expert, preventing recurrences/improving teamwork, and helping others/teaching.
Achieving the desired transformation: Thoughts on next steps for outcomes-based medical education
Holmboe ES, Batalden P.    Acad Med. 2015 Sep;90(9):1215-23.
Eric Holmboe is a member of our Mapping the Landscape planning committee
The authors of this Perspective seek to reframe the important and necessary debate surrounding the current challenges to implementing OBME. Building on recent change and service theories (e.g., Theory U and coproduction), they propose several areas of redirection, including reexamination of curricular models and greater involvement of learners, teachers, and regulators in cocreating new training models, to help facilitate the desired transformation in medical education.
Does "difficult patient" status contribute to de facto demedicalization? The case of borderline personality disorder (BPD)
Sulzer SH.    Soc Sci Med. 2015 Oct;142:82-9.
Sandra Sulzer is a member of the 2013-2015 Mapping the Landscape cohort
The authored interviewed 22 mental health clinicians in the US to evaluate how they describe patients with BPD, how the diagnosis of BPD affects the treatment they are willing to provide, and the implications for patients. Findings suggest patients with BPD are routinely labeled "difficult," and subsequently routed out of care through a variety of direct and indirect means.  Free full text until 10-11-15
Other Publications
Underlying construct of empathy, optimism, and burnout in medical students
Hojat M, Vergare M, Isenberg G, Cohen M, Spandorfer J.    Int J Med Educ. 2015 Jan 29;6:12-6.
265 medical students were given three instruments for measuring empathy: Jefferson Scale of Empathy, (JSE); Optimism (the Life Orientation Test-Revised, LOT-R); and burnout (the Maslach Burnout Inventory, MBI. Results confirmed that an association exists between empathy in the context of patient care and personality characteristics that are conducive to relationship building, and considered to be "positive personality attributes," as opposed to personality characteristics that are considered as "negative personality attributes" that are detrimental to interpersonal relationships.
The "empty vessel" physician: Physicians' instrumentality makes them seem personally empty
Schroeder J, Fishbach A.     Social Psychological and Personality Science. Aug 2015.
In this study, participants in higher need for care believed physicians have less personal emotions. Although higher need individuals, such as patients in a clinic, perceived their physicians to be personally emotionless, they wanted the clinic to hire physicians who displayed patient-focused emotion.

The standardized professional encounter: A new model to assess professionalism and communication skills
Lifchez SD, Cooney CM, Redett RJ 3rd.    J Grad Med Educ. 2015 Jun;7(2):230-3.
Physicians receive little education during training on recognizing and resolving professional conflicts. Researchers created and implemented the Standardized Professional (S-Pro) Encounter to facilitate the assessment of professionalism and communication skills between residents and other health care professionals.

The self-efficacy in patient-centeredness questionnaire – a new measure of medical student and physician confidence in exhibiting patient-centered behaviors
Zachariae R, O'Connor M, Lassesen B, Olesen M, Kjær LB, Thygesen M, Mørcke AM.    BMC Med Educ. 2015 Sep 15;15(1):150.
Researchers developed a questionnaire assessing medical student and physician self-efficacy in patient-centeredness (SEPCQ). After testing with 291 medical students from 2 medical schools and 101 hospital physicians they found that the measure showed satisfactory psychometric properties and construct validity. 
Stress and burnout in residents: Impact of mindfulness-based resilience training
Goldhagen BE, Kingsolver K, Stinnett SS, Rosdahl JA.    Adv Med Educ Pract. 2015 Aug 25;6:525-32.
Residents from Duke University participated in two or three 1-hour sessions of mindfulness-based resilience activities. Anonymous surveys were distributed before and after the intervention as well as one month later. Researchers found that residents who are female, PGY1 and PGY2, and who perceive residency to be stressful may benefit most from a mindfulness-based resilience intervention.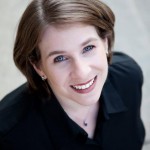 This post was written by Brandy King, Head of Information Services at The Arnold P. Gold Foundation Research Institute