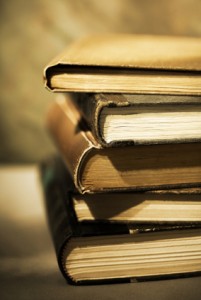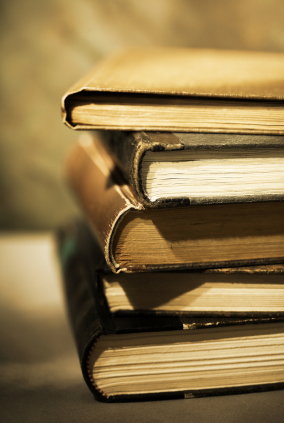 This post is part of our series of Research Roundups — a list of recently published studies on humanism in healthcare. If you would like to be notified each time a Research Roundup is published, send an email to bking@gold-foundation.org with the subject line "Subscribe RR."
On February 20th, a special issue of Medical Education dedicated to humanism in healthcare was released as a result of a partnership between the Arnold P. Gold Foundation and the AMS Phoenix Project. The issue contains four literature reviews (summarized below) supported by our Mapping the Landscape, Journeying Together initiative as well as commentary from Gold Foundation-affiliated authors and others.
A guiding framework to maximise the power of the arts in medical education: a systematic review and metasynthesis
Haidet P, Jarecke J, Adams NE, Stuckey HL, Green MJ, Shapiro D, Teal CR, Wolpaw DR.    Med Educ. 2016 Mar;50(3):320-31.
In this article, the authors review and synthesize 49 articles about arts-based medical education.  They found that that the arts have unique qualities that can help create novel ways to engage learners. These novel ways of engagement can foster learners' ability to discover and create new meanings about a variety of topics, which in turn can lead to better medical practice. At each of these steps, specific actions by the teacher can enhance the potential for learners to move to the next step. The process can be enhanced when learners participate in the context of a group, and the group itself can undergo transformative change.
A review of creative and expressive writing as a pedagogical tool in medical education
Cowen VS, Kaufman D, Schoenherr L.    Med Educ. 2016 Mar;50(3):311-9.
Authors employ a scoping review approach to gather, evaluate and synthesise reports on the use of creative and expressive writing in US medical education. .A thematic analysis of 91 articles was conducted to identify how writing was incorporated into the curriculum. They found that writing activities were aimed at helping students cognitively or emotionally process difficult challenges in medical education, develop a personal identity or reflect on interpersonal skills. These activities were largely associated with elective courses or clerkships, and not required courses.
Assessing empathy development in medical education: a systematic review
Sulzer SH, Feinstein NW, Wendland CL.    Med Educ. 2016 Mar;50(3):300-10.
Authors performed a systematic review to learn how empathy is conceptualised in medical education research. They found that among the 109 studies that met their search criteria, the majority were characterised by internal inconsistencies and vagueness in both the conceptualisation and operationalisation of empathy, constraining the validity and usefulness of the research. The methods most commonly used to measure empathy relied heavily on self-report and cognition divorced from action, and may therefore have limited power to predict the presence or absence of empathy in clinical settings.
Rethinking research in the medical humanities: a scoping review and narrative synthesis of quantitative outcome studies
Dennhardt S, Apramian T, Lingard L, Torabi N, Arntfield S.    Med Educ. 2016 Mar;50(3):285-99.
Authors conducted a scoping review of quantitative studies of medical humanities teaching. Descriptive analysis revealed that the medical humanities as a whole cannot be easily systematised based on simple descriptive categories. Authors present a framework to improve the rigor and relevance of future explorations of the efficacy and utility of medical humanities teaching whereby art can function as expertise (intrinsic), as dialogue (additive), or as a means of expression and transformation (curative).
Publications from Other Gold Foundation-Affiliated Authors
Amending Miller's pyramid to include professional identity formation
Cruess RL, Cruess SR, Steinert Y.    Acad Med. 2016 Feb;91(2):180-5.
Dr. Steinert is a Mapping the Landscape, Journeying Together grant recipient
In 1990, George Miller published an article that proposed a pyramidal structure with four levels to guide assessment of the learner in medical education: "Knows," "Knows How," "Shows How," and "Does." In the current article the authors propose a fifth level, "Is", to represent the incorporation of the values and attitudes of the professional into the identity of the aspiring physician.
Close reading and creative writing in clinical education: Teaching attention, representation, and affiliation
Charon R, Hermann N, Devlin MJ.    Acad Med. 2016 Mar;91(3):345-50.
Dr. Charon is a member of the APGF Medical and Professional Advisory Council
Outcome studies show that narrative training (such as reading works of literature, reflective writing, and creative writing) can deepen the clinician's attention to a patient and can help to establish the clinician's affiliation with patients, colleagues, teachers, and the self. In this article, the authors propose that creative writing in particular is useful in the making of the physician, then describe the narrative pedagogy used at the College of Physicians and Surgeons of Columbia University to create the Reading Guide for Reflective Writing.
An intergenerational conversation about frustrations, lessons, and hope in physician activism
Heisler S, Schiff GD.    AMA J Ethics. 2015 May 1;17(5):465-8.
Dr. Schiff is a recipient of an APGF research grant
Resident Shira Heisler was struggling with the question of how to help her patients while simultaneously working to create a more equal, just, and truly caring world. l reached out to long-time activist and primary care physician Dr. Gordon Schiff who offered 10 strategies for most effective for setting priorities, helping patients, and helping oneself.
A piece of my mind. Old soldier, is it like this?
Toll E, Toll SI.    JAMA. 2016 Jan 12;315(2):135-6.
Dr. Toll is a recipient of an APGF mentoring grant
The author presents the story of how her father kept silent about his war time experiences until recently prompted by grandchildren. She notes that patients are often terrified to re-tell the stories of their trauma, but that when they do, they are able to view their experience from new perspectives and recognize that they are far more than their trauma.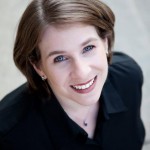 This post was written by Brandy King, Head of Information Services at The Arnold P. Gold Foundation Research Institute