Review by Perry Dinardo
"I learned about a lot of things in medical school, but mortality wasn't one of them." From the opening line of Atul Gawande's newest book, Being Mortal: Medicine and What Matters in the End, we are immersed in a subject about which many of us have also never formally learned, and none of us can avoid: modern mortality. In Being Mortal, Gawande examines the ways in which the current state of mortality as a "medical experience" can increase suffering for patients and loved ones, and provides insight into ways to do things differently. 
Through poignant stories of his own family and patients as well as intriguing research from across the globe, Gawande shares with us his quest to discover how the concept of mortality has evolved throughout history. 
In his dependably engaging writing style, Gawande gives us a primer into everything from the physical process of aging to the development of retirement communities.  We meet notable experts on aging, such as the geriatrician who explains the term "quality of life" not only as a freedom from disease, but also as the ability to engage actively in the world. Most doctors, he notes, focus only on the first of these.  Gawande writes, "Give us a disease, and we can do something about it. But give us an elderly woman…at risk of losing the life she enjoys- and we hardly know what to do and often only make matters worse." It is crucial that all doctors, not just geriatricians, understand the unique considerations involved in caring for the elderly.  With this book, Gawande takes an important step towards helping us appreciate how critical this is to our society.
Several of Gawande's stories are about people who are compelled, by their family or by physical or mental decline, to move into nursing homes. For many of these residents, moving into the home means giving up favorite activities and the comfort of familiar home routines- often a staggering psychological blow.  Like many things in our society, such facilities are concerned with maintaining high health and safety ratings. The problem with this approach, however, is that "we have no good metrics for a place's success in assisting people to live.  By contrast, we have very precise ratings for health and safety."
Gawande challenges this approach by describing the rising popularity of special assisted living facilities. He cites several fascinating pilot projects and experimental facilities run by people who are willing to challenge the status quo by giving elderly people the freedom to design a life that is most meaningful for them.  These idealists bring in dogs, or small children, or potted plants; they separate the elderly into community-oriented living units, or even, in one entertaining example, distribute a hundred parakeets- all in an attempt to give the elderly a new purpose besides merely maintaining their personal safety.  The experiments work in measurable ways: prescriptions for psychotropic medications fall; activity levels rise; and residents express newfound excitement and happiness.
Another of Gawande's key messages is advice on talking to patients or family members about what is most important to them, and balancing those wishes with health and safety concerns. Gawande is intimately familiar with these conversations not only as a surgeon, but as a son.  He describes his family's experience surrounding his father's death and the ways in which understanding his father's end-of-life wishes helped his father to reach the most peaceful death possible.
This book is incredibly important, and not only for healthcare professionals. It's often heartbreaking and difficult to confront, which only reinforces Gawande's point that we tend to "face the final phase of the human life cycle by trying not to think about it." We don't like to think about our parents, our friends, or ourselves as being mortal, and so we often choose not to do so, at the expense of the opportunity to live meaningful and dignified lives for as long as possible.  In the end, Gawande shows us, there is no one right answer: all we can do is start the conversation.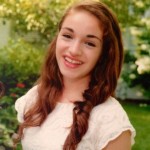 Perry Dinardo is a 2014 graduate of Duke University, an employee at Children's Hospital Boston and a Research Intern at the Arnold P. Gold Foundation Research Institute.  She plans to attend medical school in the future and is excited to contribute to the Gold Foundation's work.