At the end of every month, The Arnold P. Gold Foundation compiles the Research Roundup, a list of recently published studies on humanism in medicine.  If you would like to be notified each time these are published, send an email to bking@gold-foundation.org with the subject line "Subscribe RR".
How does burnout affect physician productivity? A systematic literature review
Dewa CS, Loong D, Bonato S, Thanh NX, Jacobs P.    BMC Health Serv Res. 2014 Jul 28;14:325. Researchers identified 870 articles about practicing physicians working in civilian settings. Productivity was examined using: number of sick leave days, work ability, intent to either continue practicing or change jobs. The majority of the studies indicate there is a negative relationship between burnout and productivity. However, there is variation depending on the type of productivity outcome examined.
The relationship between different facets of empathy, pain perception and compassion fatigue among physicians
Gleichgerrcht E, Decety J.    Front Behav Neurosci. 2014;8:243. 1,200 physicians participated in a secure Web-based series of self-report measures, a behavioral task and several surveys. Participants watched video clips of patients experiencing different levels of pain then rated the patients' pain intensity and their own levels of personal distress. Researchers found that physicians with more professional experience were more desensitized, but that did not help them by lowering  their own personal distress levels. They also concluded that minimum levels of empathy appear necessary to benefit from the positive aspects of professional quality of life in medicine.
Patient perception of care received by students at the Jackson Free Clinic
Clark JS, Bollaert A, Sills SO, Clark JH, Norris D.    J Miss State Med Assoc. 2014 Apr;55(4):113-8. Researchers examined patient perceptions of care provided by medical students in comparison to that provided by licensed physicians. No differences were found between physicians and students on all measures: perceived thoroughness, trust, or overall satisfaction scores.
How to assess communication, professionalism, collaboration and the other intrinsic CanMEDS roles in orthopedic residents: use of an objective structured clinical examination (OSCE)
Dwyer T, Glover Takahashi S, et al.    Can J Surg. 2014 Aug;57(4):230-6. The CanMEDS framework outlines six roles of physicians: communicator, professional, manager, collaborator, health advocate, scholar. Researchers hypothesized that an objective structured clinical examination (OSCE) designed to assess multiple intrinsic CanMEDS roles would be sufficiently reliable and valid. Their study confirmed their hypothesis.
The theme of the August 2014 issue of Virtual Mentor is "Humanities in Medical Education", and the free full-text of all articles is available here.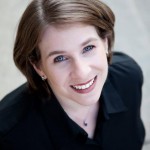 This post was written by Brandy King, MLIS  – Head of Information Services at The Arnold P. Gold Foundation Research Institute.