Mindful Practice in Medicine CME Retreat Program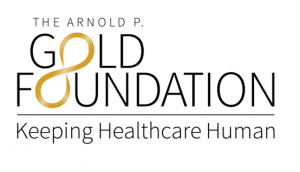 Arnold P. Gold Foundation grant recipients Zev Schuman- Olivier, Ron Epstein and Mick Krasner, along with Elizabeth Gaufberg, Director of the Gold Foundation Research Institute present the Mindful Practice in Medicine CME Retreat Program.
Saturday & Sunday, March 18th- 19th, 2017
9:00am-5:00 p.m.
Followed by four Wednesday webinars:
March 29, April 5, April 26, May 10, 2017
5:30- 7:00p.m.
---
Mindful Practice in Medicine, a 2-day Weekend CME Program followed by four 90 minute webinar series, is specifically designed for health care professionals.  This program offers tools to bring mindfulness to your work as a healthcare provider and in everyday y life. Mindfulness training has been shown to promote vitality and enhance resilience. In the face of constant stress and immense ongoing change in out lives and work, this event offers an opportunity to practice mindfulness and find support among others in the healthcare community.
This evidence- based retreat and webinar series applies mindfulness training to common challenges facing healthcare professionals. The original Mindful Practice program was tested with a gold- standard RCT, reporting reduced burnout and increased well- being with results published in JAMA. This workshop is designed for both beginners and those who already have a practice.
No mindfulness experience is required.
---
CME credits:
19 AMA PRA Category 1 credits available.
Course Directors:
Mick Krasner, MD, Rick Epstein, MD and Zev Schuman- Olivier, MD
Discounts:
45% early bird discount if you register by January 31, 2017
65% discounts available for residents, medical students, psychologists, social workers, PTs, NPs and PAs. Email us at cmc@challiance.org for information.
---
CLICK HERE to register and for more information.
w: challiance.org/ CMC
e: CMC@challiance.org
p: (617) 591- 6132