Annual Martha's Vineyard Reception
Deb & Steve Rusckowski invite you to join them for The Arnold P. Gold Foundation's Annual Martha's Vineyard Reception featuring a special keynote address by Dr. Rana Awdish.
---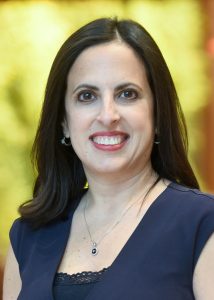 Dr. Rana Awdish is the author of the critically acclaimed, bestselling memoir In Shock, based on her own critical illness. She has been interviewed by The New York Times, The Telegraph, NPR, The BBC, and the Today Show online. She is the Director of the Pulmonary Hypertension Program at Henry Ford Hospital in Detroit and a practicing Critical Care Physican. She lectures to physicians, healthcare leaders and medical schools both internationally and across the U.S. on the necessity of compassionate care. She also serves as the Medical Director of Care Experience for the Henry Ford Health System.
Excerpt from In Shock:
From my new vantage point in an ICU bed, I would begin to sense a dark hole at the center of a flurry of what was otherwise highly proficient, astoundingly skillful care. I couldn't name it at first. I would have glimpses of clarity, only to have it recede out of focus. I had to train myself to see it, like negative space on a canvas. It took years of being a patient to understand that though the healing potential of knowledge is magical, it is also a lie.
Medicine cannot heal in a vacuum; it requires connection.
---
Join us on the vineyard!

We hope that you will join us for an intimate afternoon of wonderful conversation and a keynote by a compelling speaker.
For an invitation, please reach out to Director of Development Kerry Ford at 201.735.8722 or kerry@gold-foundation.org by July 12th.
---
Special thanks to our Event Committee:
Deb & Steve Rusckowski – Co-Chairs
Betsy & Richard Sheerr – Co-Chairs
Lee Wolf & Dr. Jordan Cohen – Co-Chairs
Drs. Charlene Dewey & Wayne Riley
Erika Franke & David Brown
Judith & John Hannan
Jane & Dr. Richard Levin
Marilyn Meyerhoff & Samuel Feldman
Jacqueline & Jeffrey Morby
Karen Watson