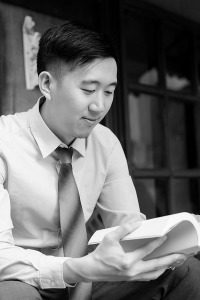 The Jeffrey Silver Humanism in Healthcare Research Roundup features summaries of recently published studies on humanism in healthcare. To receive email notification of new studies once per month, enter your information here and select "Jeffrey Silver Research Roundup" from the checkboxes at the bottom. See previous posts in this series.
Publications from Gold Foundation-Affiliated Authors
Measuring pediatric hematology-oncology fellows' skills in humanism and professionalism: A novel assessment instrument
Kesselheim JC, Agrawal AK, Bhatia N, Cronin A, et al.    Pediatr Blood Cancer. 2016 Nov 3.
Jennifer Kesselheim is one of our Gold Professors.
Researchers developed a novel 15-item self-assessment instrument to measure pediatric hematology-oncology fellows' skills in humanism and professionalism.  122 fellows were asked to assess their skills in five domains: balancing competing demands of fellowship, caring for the dying patient, confronting depression and burnout, responding to challenging relationships with patients, and practicing humanistic medicine. The new scale proved feasible and demonstrated internal consistency reliability.
A missed opportunity to improve patient satisfaction? Patient perceptions of inpatient communication with their primary care physician
Adams DR, Flores A, Coltri A, Meltzer DO, Arora VM.    Am J Med Qual. 2016 Nov;31(6):568-576.
Dr. Arora is a Mapping the Landscape, Journeying Together grant recipient.
Researchers used a retrospective mixed methods approach to characterize the relationship between patient satisfaction and patient perception of hospital team communication with their PCP. Among PCPs who reported that communication did not occur, half of their patients thought communication had occurred, implying a lack of patient awareness of discontinuity of care and possibly impeding safety. Patients who perceived that communication occurred were more satisfied with care.
Whose problem is it? The priority of physician wellness in residency training
Winkel AF, Nguyen AT, Morgan HK, Valantsevich D, Woodland MB.    J Surg Educ. 2016 Oct 31.
Dr. Winkel is a Mapping the Landscape, Journeying Together grant recipient.
Researchers analyzed survey data from more than 800 OBGYN residents and 248 program directors (PDs) about resident wellness. They found that PDs may not be aware of the scope of the problem of resident wellness. These problems increase with year of training. Current wellness programming may not be effective, and a significant minority of residents feels that wellness is beyond the scope of the training program.
Assessing the learning environment for medical students: An evaluation of a novel survey instrument in four medical schools
Pololi LH, Evans AT, Nickell L, Reboli AC, Coplit LD, et al.    Acad Psychiatry. 2016 Nov 10
Dr. Pololi is a recipient of an Arnold P. Gold Foundation Research Institute grant
From 2012 to 2015, medical students were surveyed at the end of their first, second, and third year at four medical schools. The survey (C-Change Medical Student Survey) assessed students' perceptions of the following nine dimensions of the school culture: vitality, self-efficacy, institutional support, relationships/inclusion, values alignment, ethical/moral distress, work-life integration, gender equity, and ethnic minority equity. The instrument was able to detect significant differences in the learning environment across institutions and over time. Construct validity was supported.
Executive leadership and physician well-being: Nine organizational strategies to promote engagement and reduce burnout
Shanafelt TD, Noseworthy JH.    Mayo Clin Proc. 2016 Nov 17.
Dr. Shanafelt is a Mapping the Landscape, Journeying Together grant recipient.
Authors summarize nine organizational strategies to promote physician engagement and describe how they have operationalized these strategies at Mayo Clinic. They found that deliberate, sustained, and comprehensive efforts by the organization to reduce burnout and promote engagement can make a difference. Many effective interventions are relatively inexpensive, and small investments can have a large impact. Leadership and sustained attention from the highest level of the organization are the keys to making progress.
The Gold-Hope Tang, MD 2016 Humanism in Medicine Essay Contest: Second Place: The Power of Walking
Boller M.    Acad Med. 2016 Nov;91(11):1524-1525.
Marie was the third place winner of the Gold-Hope Tang, MD 2016 Humanism in Medicine Essay Contest
"He understood that we couldn't cure the cancer of the bones. He only asked two things: to control the pain, and to walk in the street with people again."
Other Publications
Measuring medical students' empathy: Exploring the underlying constructs of and associations between two widely used self-report instruments in five countries
Costa P, de Carvalho-Filho MA, Schweller M, Thiemann P, et al.    Acad Med. 2016 Nov 1.
Researchers sought to examine the underlying constructs of two of the most widely used self-report instruments for measuring medical student empathy: Davis's Interpersonal Reactivity Index (IRI) and the Jefferson Scale of Empathy version for medical students (JSE-S)-plus. Over seven years the authors collected data using the IRI and JSE-S from over 3,000 students in three separate studies in five countries. They found that the IRI and JSE-S are only weakly related, suggesting that they may measure different constructs.